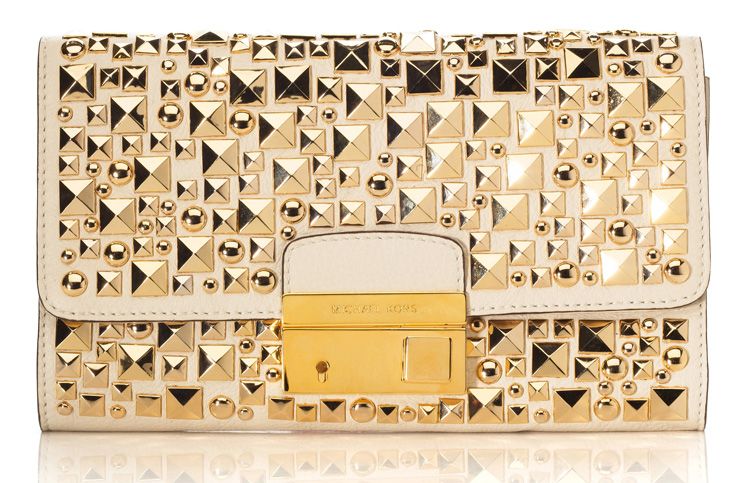 Photo Courtesy of Michael Kors
There are plenty of warm summer nights that can lure you out of your swimsuit and into a party frock. With your closet full of sundresses, flip flops, and bright crossbodys you may not have the greatest bag to go with your evening ensemble (and no, you can't use your straw beach tote). The perfect purse, Michael Kors' Gia Clutch, is covered in studs and golden hardware and even includes a wristlet strap so you can slide it on and dance the night away. Golden tones are perfect for the summertime and the intensity of the metal can carry you well into the cooler months. The Gia features metallic leather, logo engraved magnetic lock closure, and interior pocket. So you'll know you look good while you're sitting there sipping your piña colada.
Michael Kors Gia Clutch is available online and in select stores. Priced at $795.
Read more: