The 13th New Zealand Fashion Week officially opened at Auckland's Viaduct Events Centre last night.
Prime Minister John Key said it was a great opportunity to showcase design and New Zealand innovation.
"We know that the fashion industry can be extremely creative," told the crowd. "I, for instance, thought food like McDonald's and sushi was something you ate, but the Herald on Sunday showed that through my daughter's eyes you can wear it as well. Rather sparsely, I might add."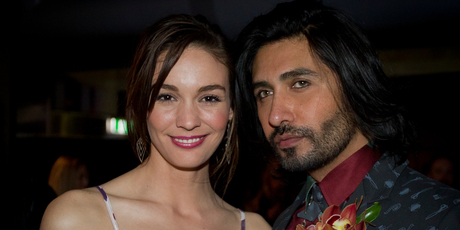 More than 60 designers will take part in what is New Zealand's largest fashion trade show, with Wellington design duo twentysevennames being the first to send their autumn/winter 2014 collection down the runway this morning. Other designers taking part include Adrian Hailwood, Salasai, Huffer, Stolen Girlfriends Club, Zambesi and Trelise Cooper.