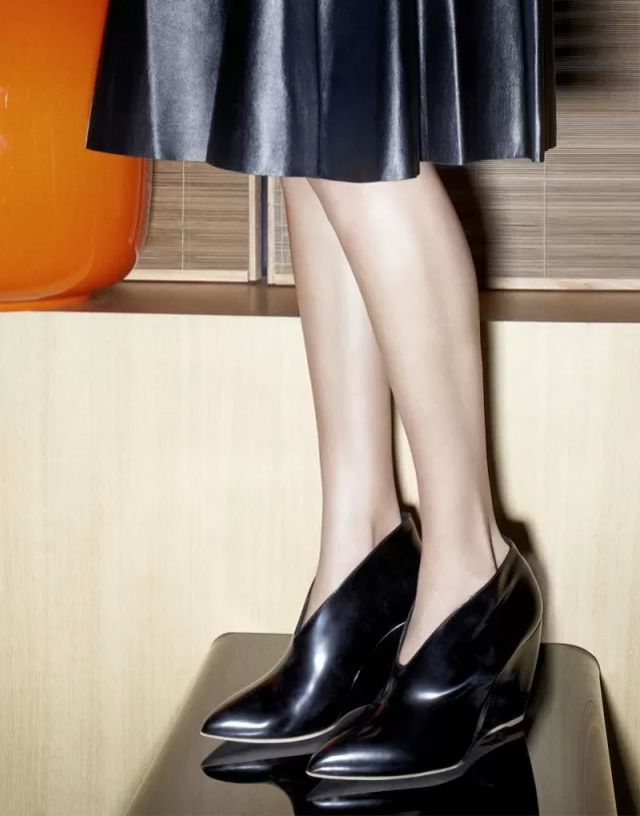 Photos Courtesy of Rupert Sanderson
With fall campaigns in full swing there's something about an ad that just catches your eye. There are no nude models posing with animals to try to sell you a pair of jeans; you know what this ad is for—very simply, unmistakably, shoes—and gorgeous shoes at that.
Designer Rupert Sanderson gives us a head-on Fall 2013 campaign with his shoes as the highlight. Inspired by the multi-faceted levels within Japanese culture, Sanderson's designs give a little of everything: from kimono patterns to anime neon purples. "This season's campaign really gives a razor sharpness and to a collection inspired by a modern and dark Japan. I was thinking Kill Bill and elaborate Japanese bondage techniques," Sanderson told Fashion Gone Rouge. Shot in London sushi shop, Sake no Hana, the images convey this inspiration well, even going so far as to tie-up a model's ankles as she stands in Sanderson's shoes.
Read original article –