Beauty business founders tell how finding the market gap and filling it has led to international recognition.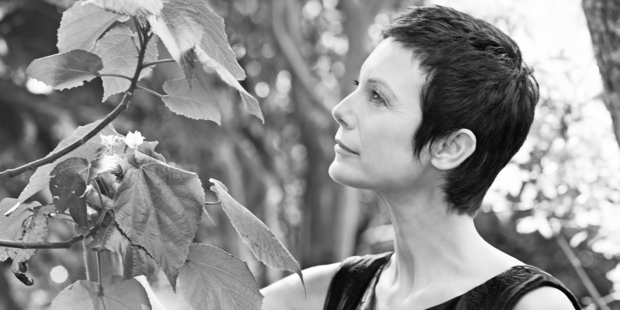 Kati Kasza founded the New Zealand botanical skincare brand Evolu with her husband, Paul, in 1997, when the natural beauty products category was still in its infancy. Photo / Mara Sommer
Necessity is said to be the mother of invention, and it's a phrase that seems to capture the motivations of many I've heard from who have started small natural beauty products businesses.
The founder of Evolu, Kati Kasza, is one who says a sense of frustration drove her to start her business when she found the usual skincare brands weren't meeting her needs and she felt she was wasting her money.
Another is Lucy Vincent Marr, who couldn't find products for her beauty and hair salons that satisfied her requirements for purity of ingredients, beautiful design and efficacy.
This led her to set up the hair and bodycare range Sans .
There is a proliferation of brands in this space, so strong personal motivation is certainly helpful for making a go of things in what can be a crowded market.
The executive director of Natural Products New Zealand, Alison Quesnel, says the natural skincare sector is growing, and the local market is showing enormous interest in natural and organic products.
Quesnel points to the growing LOHAS trend - it stands for lifestyles of health and sustainability - as a driver.
Many of the companies interviewed this week are also exporting their products, tapping into strong international growth in this market.
A recent global report by Kline and Company says that last year, the natural personal care market grew 10.6 per cent worldwide and sales in China were up 24 per cent.
Many of the firms in this market say they are emphasising their New Zealandness when selling overseas, capitalising on the association with our "100% pure" image.
But the products still have to stack up on their own merits.
Solid cosmetics startup Sorbet is talking to a chain of department stores in Taiwan about stocking the Canterbury firm's products, and founder Brianne West says she's been told New Zealand-made products are in high demand.
"We just need to ensure New Zealand maintains that reputation," she says.
Other trends Kline sees as driving growth in the sector include a greater consumer push for transparency in product labelling and new product offerings for different demographic groups.
Alana Riley, of Nelson brand Oxygen, for example, has developed products for teens as part of her range and is taking a roadshow around New Zealand this year to teach personal presentation skills to teenagers.
"For me, it's important we're more than a company selling skincare," she said. "It's about educating teens in how to care about themselves."
Authenticity, trust key to skincare brand
Kati Kasza is the founder of New Zealand botanical skincare brand Evolu. Started in 1997, the Auckland-based firm has eight staff and markets in New Zealand, Asia and the US.
How did you get into the natural beauty products business?
Before Evolu existed, I was making "Kotti's Kreams". My passion for plants comes from my Hungarian parents, and "Kotti" is the Hungarian pronunciation of my name. Mum was a botanist and herbalist and Dad was one of New Zealand's wine-making pioneers. I was driven to start making my own natural skincare out of frustration; none of the usual brands were satisfying my skin's needs and I felt like I was wasting so much money.
So I took to heart my mother's advice, which was "you're better off making your own". This was the mid-1990s, and the natural beauty products category was still in its early days. I'd just married my husband, Paul, and we saw an opportunity to "evolve" a money-making hobby into a full-time business together. That's how we came up with the brand's name.
The company has been around for a number of years in a crowded market. What factors do you think help a company endure in this space?
Perseverance, design and staying true to yourself. Competing in such a mature and saturated market has been just as tough as everybody warned us it would be. We've learned to take the setbacks, learn from them and just keep going. Design has also been something we've focused on. Beauty is all about self-image and attraction, so we think there's no reason why "natural" shouldn't also be beautiful, even a bit sexy.
Above all the most important motivation for us was to build a brand with real meaning, to have it stand for something. So much beauty marketing feels superficial. We wanted Evolu to be about authenticity and trust. We like what a business guru once said: "culture eats strategy for breakfast". We've come to really appreciate what that means. We're proud of Evolu's reputation and it's more valuable to us than having the perfect strategy.
What have been some of the other major challenges?
For any new beauty brand, getting scale in distribution is probably the biggest challenge. From day one we embraced e-commerce as a way to reach customers, and we were one of the earliest in New Zealand to do so. We've also had to become very creative and agile in developing products to keep pace with changes in the natural beauty category.
Exporting has always been a challenge. In the early years we chased overseas markets before we were really ready, but it was invaluable experience. In recent years we've got real traction with international business and it has been being disciplined in our home market that has given us the credentials to achieve that.
In terms of exporting, have you found New Zealand's "100% pure" image helpful?
In our experience, the "pure New Zealand" brand has certainly created trust for New Zealand beauty brands in overseas markets. But that trust is only one of many drivers for customers choosing beauty products and New Zealand isn't the only country trying to leverage "pure and natural" in cosmetics. So we believe New Zealand-made helps to open doors and minds, but it's not enough of a brand differentiator by itself. The focus is so much more on performance from natural products these days. Overseas buyers' responses tend to be in the vein of "great, you're from New Zealand ... and what else have you got?"
*Coming up in Small Business: Productivity is an issue we hear a lot about - how to get more out of your business relative to what you put in. If you've got a story to share about boosting productivity in your small business, please get in touch.