| Home > Fashion > Mens Style > Soojin Park's Kai-Aakmann Line Is Totally Working the Minimalism Angle | |
| --- | --- |
Posted: Oct. 17th, 2013 | Comments 0 | Make a Comment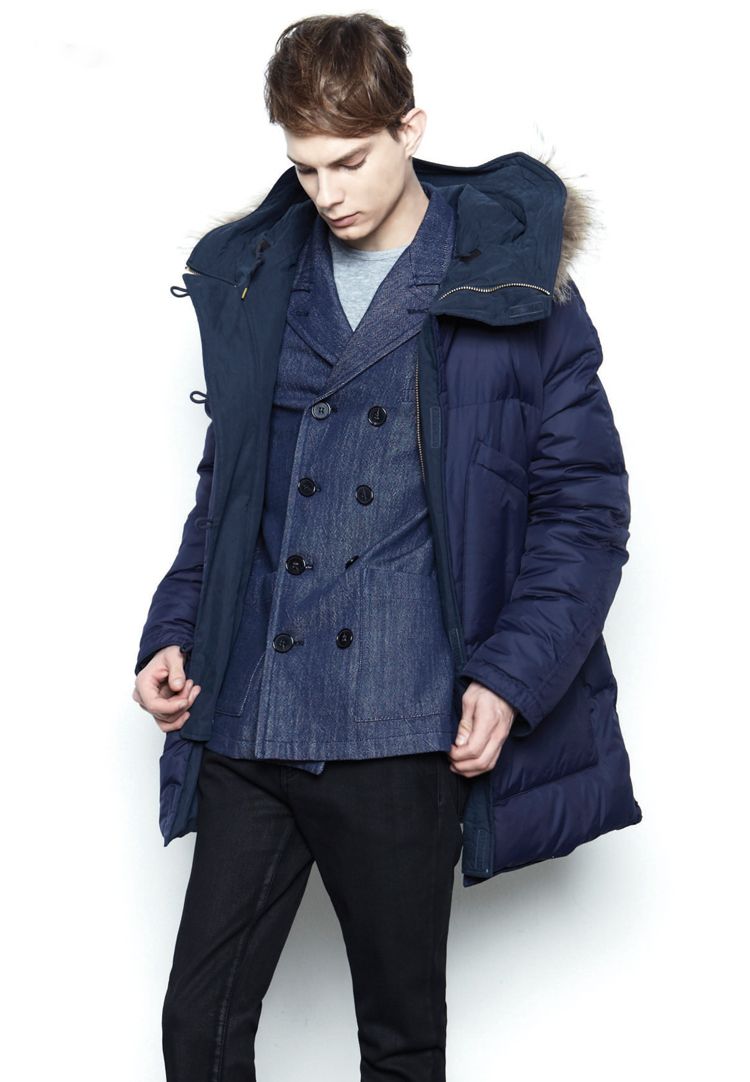 Photos Courtesy of Kai-aakmann
For some guys winter fashion can afford them the opportunity to layer, try new trends and basically dress to impress—for others it can be as mundane as throwing an overcoat on over your everyday jeans and shirts (you know who you are). But whether you're a well-dressed style-savant or prefer a laid-back whatever's-in-your-closet approach, Korean designer Soonjin Park's Kai-aakmann line is for you. Clean, simple lines and an overall minimalist aesthetic will keep you looking great and on-trend all winter—even if you did just throw it on.
Park released her AW 2013 collection earlier this summer, and it's filled with jackets, pants and sweaters that are perfect for fashion-forward guys.The collection has more of an experimental silhouette than her previous lines, but as a whole it's an on-trend masterpiece. The quilted accents that are iconic of the brand can be seen throughout the collection in the outerwear and sweaters, but the tailoring allows each piece to look sleek and fitted instead of bulky. Slim pants in contemporary lengths, fur and leather accented puff-jackets, and color-blocked leather all make the collection different, but totally wearable. What we probably love best about the collection is how good guys will look in the outerwear.
While it is, in essence, a minimalist look, the layers and plays on proportions give it a high fashion vibe that could easily compete with the most decadent of pieces. The deconstructed details of traditional tailored menswear and the softer draping of womenswear are combined into one silhouette to give the whole collection a contemporary and androgynous look that has been so popular these last few seasons.
There are a few breakout pieces, most notably those bright orange and cerulean motorcycle jacket sleeves, but overall the collection offers excellent key items that are easy to wear and style. It's straightforward menswear with structure, tailoring and proportions that take all the guess work out of styling the perfect outfit.
Kai-aakmann is available at fine boutiques worldwide and online at Acrimony. Priced at $70-$400.
You might like :

Get The Look: The Perfect Fall Accessories
Related Topics : Menswear, Fashion Designers, Fall,
Continue reading –