| Home > LifeStyle > Leisure > Steiner Sports Gets You Up Close and Personal With Your Favorite Star Athletes | |
| --- | --- |
Posted: Aug. 22nd, 2013 | Comments 0 | Make a Comment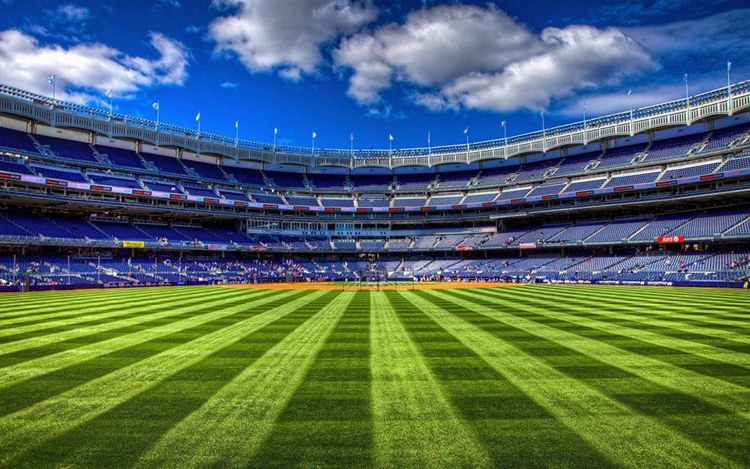 Photos Courtesy of Steiner Sports
There are plenty of sports memorabilia businesses that sell neat artifacts, but how many do you know of that set up signings and elite events as well? Steiner Sports began back in 1987 and has since become one of the world's leading providers of sports marketing services and authentic collectables. Priding themselves in being full-service, they have built relationships with over 1,500 athletes to give unique experiences and events to their customers.
No matter what sport you adore, whether it be football or golf, Steiner will have something for you. Their auctions offer everything from signed items to game lockers and exclusive tours. With a minimum bid of $22,222 you can try to snatch up a game glove signed by Derek Jeter or just outright buy an authentic seat from Yankee Stadium (signed by multiple players with years played inscriptions) for $8K. If you like really old vintage items, check out their $3,009 NY Mets Campanella Stengel Durocher triple signed MLB baseball.
If you already have a special artifact at home and just need it signed by your favorite player, Steiner has you covered and gives you a couple different ways to make that happen. You can send them your item to get it signed by someone from their most recent list of players, covering everyone from Peyton Manning to Yogi Berra and Tino Martinez. Once they receive your item, they send it back to you with the signature and a certificate of authenticity. If you want to meet your chosen player in person for a signature, check out Steiner's list of upcoming signings. Though they have countless players represented in one form or another, if there's anyone you don't see on their site, let them know and they'll do some memorabilia hunting for you.
With their Elite Experiences you'll be able to get up close and personal with your favorite players. Their most recent offering was for kids to witness batting practice at Yankee Stadium. For 30 minutes, your kid was not only able to watch practice before a big game, but got to mingle with the players and get some tips on the big leagues. You also received four tickets to that night's game and a cool gift bag, all for only $4,500. While new experiences haven't been posted yet, keep an eye out because you won't want to miss out on Steiner's next deal.
You can also have them put together networking events for your business, even enabling you to create a completely unique space full of memorabilia meant to send you back to your childhood. Considering they always have top athletes in their office signing items, you can have one come to your event and mingle with your clients. CEO Brandon Steiner will also address your clients on how they can grow their business. Upcoming events include The Clutch Event on December 10, which is held at a venue of your choice with some of the best players in history (like Derek Jeter, Eli Manning, Mark Massier and Walt "Clyde" Frazier). Some experiences are available upon inquiry, like golf outings, the New York Knicks Experiences, the New York Rangers Experiences and the Yankees Home Run Classic.
You might like :

Mercedes-Benz Extends Patron Partnership With The PGA of America Through 2017
Related Topics : Auction, Gifts, Football, Golf, Sports, Collectibles, Memorabilia, Lifestyle News

Read this article –