Posted: Jul. 15th, 2013 | Comments 0 | Make a Comment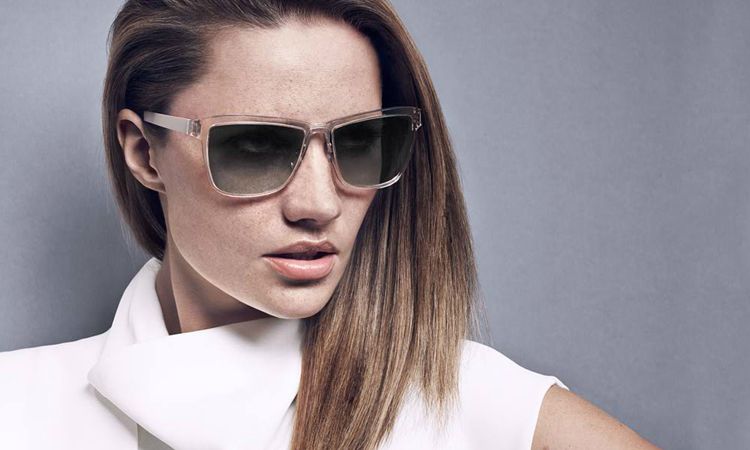 There is something to be said for a stunning pair of sunglasses. The bigger the better and with all that eyewear shading those beautiful peepers you better have something that accents your features and shows off your stylish side. Bringing this idea of customized, luxury frame-wear to their sun collection, Lindberg is seen everywhere: runways, celebrities, socialites, and even royalty has been spotted sporting the distinctive shades.
Their sunglass collection contains fashion forward silhouettes and pops of unexpected color and patterns, giving these sunnies a fun spin on a classic design. Little touches like 24 carat gold and handmade frames add a spark of luxury and richness. The unisex collection lends feminine colors to masculine lines and vice versa, meaning you and your man can swap glasses to match your outfits.
The designs of the glasses themselves are quite revolutionary. Lindberg has a world patent on their screwless hinges that make for a more comfortable and lightweight wear. Some glasses are coated in PVD coating to make their surface harder and more corrosion resistant, (hear that, beach bums) so your glasses will last through years of loving wear and tear. With each pair of frames available to be custom made, "the length of the temples can be ordered individually, and both the temples and the nose bridge are adjusted to fit the individual wearer by an authorized optician." The lenses are tinted to compliment the color of the frames and come with UV protection as well as Easy CleanCoating to keep your glasses dust free between cleanings.
Lindberg has won numerous awards that they prominently display on their website, like a badge of honor. Having won awards in countries across the globe including Japan, China, Germany, Denmark, and France, they have a bit of a reason to brag. In less than 25 years they have received over 50 distinctions including IF's, Red Dot, Good Design, and several prestigious Silmo d'Or awards. In May of 2011 designer and founder Poul-Jørn Lindberg, was appointed Knight of the Order of Dannebrog, for his loyal service to the Crown. Those must be some stellar shades.
Lindberg glasses are available only at select retailers and are priced from $460-$494.
You might like :

The Best Men's Sunglasses Trends for Summer 2013
Related Topics : Fashion News
Read the article: