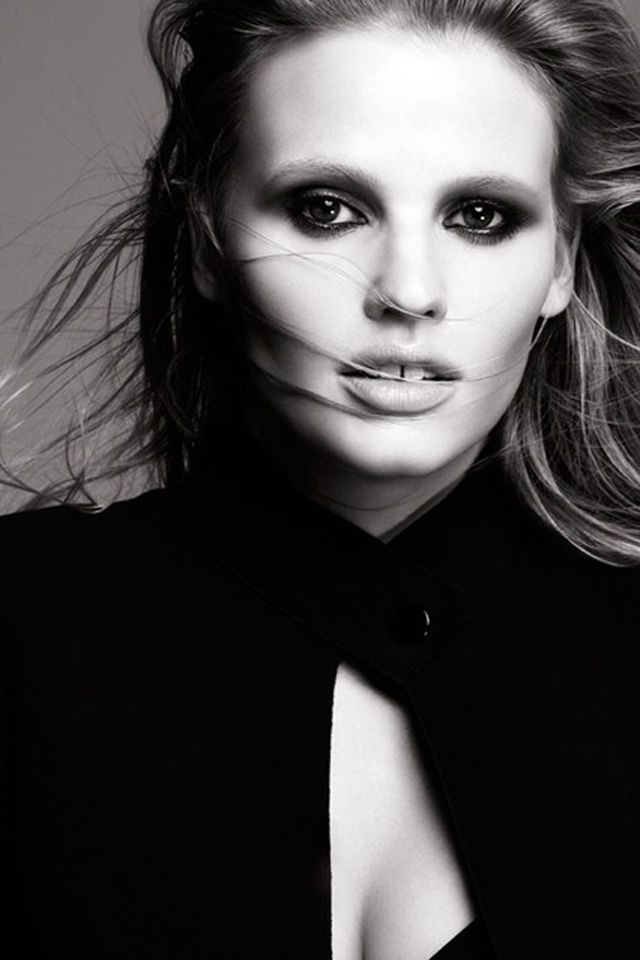 Photo Courtesy of L'Oréal Paris
Named one of the top earning models by Forbes magazine, Danish beauty Lara Stone is one of the most coveted faces in the industry. And there's no arguing with her supermodel status now that she's been selected as the spokeswoman for a new campaign with one of the largest beauty businesses in the world—L'Oréal Paris. This is Stone's first major campaign since the birth of her son back in May and we know she'll do a stellar job.
No stranger to the world of beauty, she's worked with Tom Ford, Armani and CK One makeup as well as Calvin Klein and Prada fragrances. She joins the ranks of women like Beyoncé Knowles, Jennifer Lopez, Doutzen Kroes and Milla Jovovich who have all been the face of the international beauty powerhouse.
"I am so flattered to join L'Oréal Paris. Getting the chance to say 'You're Worth It' to women around the world is a great honor. L'Oréal Paris is a brand that has always understood that beauty and personality go hand in hand," Stone said in a press release. "Beauty is something you invent for yourself. It's a powerful way of claiming who you really are." We love the sentiment, not only for the empowering message, but because we know of her own struggles with beauty. She's the perfect spokeswoman.
The campaign is rumored to coincide with new products including hair color, haircare and makeup. Since there's no set date for when her campaign is slated for release, we'll have to twiddle our thumbs patiently in the meantime.
Read original article: