Posted: Dec. 17th, 2012 | Comments 0 | Make a Comment
Photo Courtesy of Vtriker Elite
There's nothing like the promise of gifts to get your kids on their best behavior. Whether or not they still believe in Santa Claus doesn't really matter because regardless of the giver, your kids are going to stay on your good side when these gifts are on the line.
Vtriker Elite Scooters
Available in a range of funky, bright colors, the Vtriker Elite is the must-have gift for children and teenagers this Christmas. You'd be mistaken if you thought this was just another scooter. As well as looking uber-cool, the upgrade to the V-shape design means users don't need to use their feet to move around. The scissor-like action builds speed as you whiz around corners, steering with the handlebars. This is top-notch fun, which will keep kids truly entertained well beyond Christmas. Pricing begins at £55.99.
Splitster RC Car
Watch this extreme stunt action vehicle spin, race, speed over ramps for a non-stop Christmas gift. As well as performing 360-degree stunts, the Splitster is radio-controlled, which means you can accelerate as well as reverse. What's more, switch the lights on and whiz it about in the dark for extra fun. It's also suitable for indoor use if snow stops play. £24.99. (Photo Courtesy of Splitster)
Revellutions Dust Rider
Skid, spin and race this funky, bright-orange Revellutions Dust Rider. Equipped with stable chassis construction, tires that are easy to change, along with electronics resistant to water and dust, this is 2.4 GHz radio-controlled technology in its element. Make sure you buy your child's friends a Dust Rider, so they can race together. With big, chunky tires, this is two games in one, with a built-in video game, stored in the remote. Plug the controller in to any computer via USB and play a virtual game. £69.99 (Photo Courtesy of Revellutions)
TECHNIC 4×4 Crawler
To keep kids and big kids alike amused over Christmas, the rugged TECHNIC 4×4 Crawler (£139.99) is great for the festive season. It features LEGO Power Functions with brand new dual motor action. Experience four-wheel drive and steering with the infrared remote control and get your rocks on with the heavy-duty high-performance extreme suspension – complete with opening doors and top section. Measuring over a mighty 11" high, 15" long and 8" wide this mean machine can be rebuilt into a tough 4×4 off-road truck! (Photo Courtesy of LEGO)
LEGO Star Wars Jabba's Palace
Do you have a Star Wars fanatic in your family? Then this is the gift for you. LEGO Star Wars Jabba's Palace (£119.99) will keep children entertained for hours over Christmas. This mighty set includes nine mini-figures: Jabba, Salacious Crumb, Bib Fortuna, Gamorrean Guard, Oola, Han Solo, Princess Leia in Boushh outfit, Chewbacca and B'omarr Monk. Additional features include a sliding throne with trap door and entrance gate with movable guns and flick missile. (Photo Courtesy of LEGO)
LEGO Big Ben
Everyone loves LEGO – not just kids. Now you can travel the world with the latest range available for Christmas. It's the perfect gift for budding architects, engineers, and designers alike, who will love walking in the footsteps of the world's greatest architects as they recreate their works with this inspirational range. For London-lovers, Big Ben, one of Britain's most loved landmarks and a global symbol of Victorian London and the Gothic Revival style, is one of the latest sets to join the LEGO Architecture series. £24.99 (Photo Courtesy of LEGO)
Redurchin Baby Clothes
Christmastime is even more special if there's a new baby in your life. For the ultimate gift for newborns, babies and toddlers, Redurchin offers organic baby and children's wear. These Babygrows, hats and clothes are not only stylish and 100% organic cotton, they're also super-soft to touch. Check out the animal Babygrows, which are ultra-cute – the blue whale is our favorite (£19.95) – or if it's for a girl, don't miss the pink penguin (£19.95). (Photo Courtesy of RedUrchin)
Organic Monkey Christmas Gift Set
A baby's first Christmas is a momentous occasion – so make sure you celebrate it in style with a gorgeous gift from Organic Monkey. It's award-winning collection boasts pure and natural oils and balms that are created specifically for soothing, nourishing and protecting babies' delicate skin. Our favorite is the collection of five beautiful products that soothe, nourish and protect delicate skin from top-to-toe. Contains: 'Bumfluff' Nappy Balm, 'Hello Mellow' Massage Oil, 'Rock the Cradle' Scalp Oil, 'Belly Better' Tummy Oil and 'Cheeky Monkey' Cheek Rub Oil for teething. £42.50 (Photo Courtesy of Organic Monkey)
You might like :

Leisure Features
Related Topics : Gifts, Luxury Toys, Lifestyle News

related articles
> WIN A TRIP TO TURTLE ISLAND FIJI
A $20,000 LUXURY GETAWAY
advertisement
Best of Luxury
Finding the best in luxury can be a daunting task, which is why we've taken it on for you.
advertisement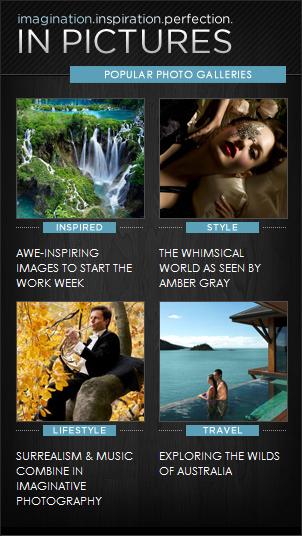 Continue reading here –