Posted: Dec. 10th, 2012 | Comments 0 | Make a Comment
Photo Courtesy of Bina Goenka
What ever happened to luxury jewelry accessories being referred to as treasures? Nowadays we have plenty of beautiful rings, necklaces and bracelets, but don't you think it's about time that we brought true gems back into our lives? Internationally acclaimed jewelry designer, Bina Goenka, certainly does, and her collection of timeless and dramatic jewels are sure to have you feeling just as elegant as each one of her dazzling items.
With an emphasis on minimalist creations that are handmade as opposed to the current status quo of mass-produced items, Bina Goenka brings a certain authenticity to her collection that we rarely see these days. With over 15 years of experience in jewelry design and manufacturing, Bina is a true craftsman with a clear vision. All of her pieces exude style and class, all the while maintaining uniquely artistic elements.
Of her line, Bina explains, "I design for the confident woman who knows what she wants. She is never a fashion victim; rather, a trendsetter. Her jewelry never shouts; just quietly underlines her unique personality and complements her lifestyle."
Bina Goenka constructs beautiful items that not only add flare to any outfit, but also act as stunning heirloom pieces capable of withstanding the test of time. Inspired by nature, her line incorporates many different aesthetics and forms that you would find by simply looking outdoors. Her work features an array of bespoke pieces that showcase her incredible design range, from gorgeous pendants, intricate chokers, signature bracelets, and even one-of-a kind engagement and wedding bands.
Each one of Bina Goenka's ultra-luxurious and indulgent treasures display her undeniable artistic flair and dedication to creating extraordinary items. The Bina Goenka brand is available internationally including in Europe, the Middle East and India, and prices for these masterful designs range from £3,000 to £125,000 (approximately $4,820 to $200,852.)
Read More on

BinaGoenka.com
You might like :

Best Jewelry Designers
Related Topics : Jewelry, Luxury Brands, Accessories, Lifestyle News

related articles
> WIN A TRIP TO TURTLE ISLAND FIJI
A $20,000 LUXURY GETAWAY
advertisement
advertisement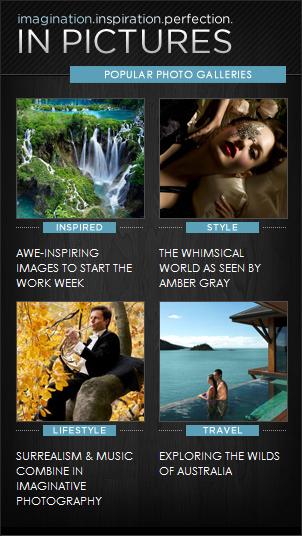 Source: