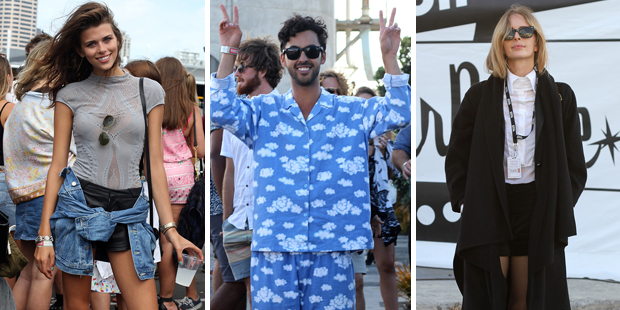 Laneway festival fashion. Photo / Katherine Lowe
Fashion lessons from Laneway Music Festival:
Flower crowns are STILL a thing, despite my refusal to accept so. Doc Martens, Nikes and Chuck Taylors reign supreme in terms of festival friendly footwear. Anything 90s punky/grungy goes - mesh, stretchy tattoo-esque necklaces, faded ripped mum jeans with check shirts - on pretty much every cool kid in town. Wide brimmed wool hats were headwear of choice. "Vintage" is everyone's favourite answer when asked: "What are you wearing today?". Karen Walker eyewear may as well become a sponsor because I have never seen so many pairs in one place in my entire life. Also - plot twist: a surprisingly low (comparative to last year) amount of denim cut-offs spied!
Check out the best festival fashion in the gallery below: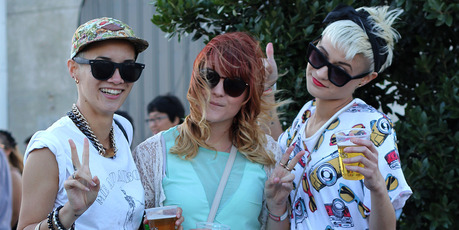 Gallery
- www.nzherald.co.nz