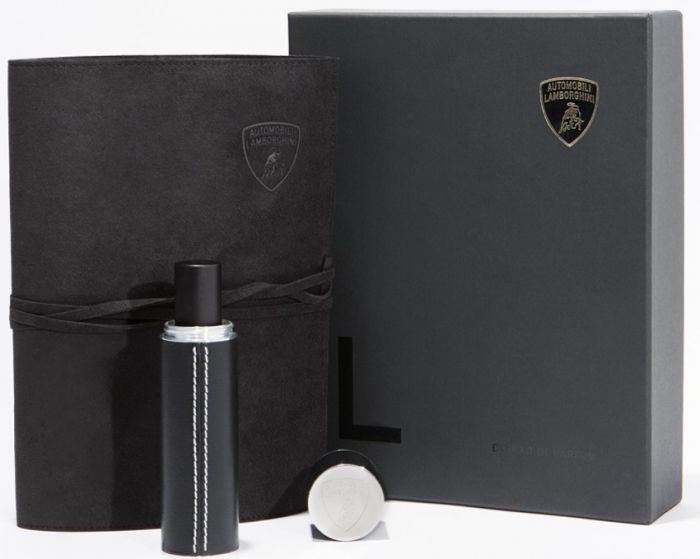 Photo Courtesy of Lamborghini
What do you think a Lamborghini would smell like? Burnt rubber? Fine leather? Adrenaline? Lamborghini itself seems to have its own idea of what its brand (if not its automobiles) should smell like, and has put it into a bottle.
It's simply enough called L, and it's the first fragrance officially licensed and released by the famous Italian automaker. It's something that arch-rival Ferrari and sister-brand Bugatti have been doing for years, but while Tonino Lamborghini—the brand spearheaded by the company founder's son—offers fragrances, it has nothing to do with the automaker with which it shares its name. Which leaves this as something of a landmark launch for Lamborghini's merchandising efforts—within the context of men's fragrances at least.
The perfume is part of the Collezione Automobili Lamborghini, a collection of clothing and accessories bearing the emblem and spirit of the Raging Bull marque. Other items in the recently-launched Spring/Summer 2014 line include a blazer, cashmere jumpsuit, jeans, leather jackets and more, highlighted by tones of orange, green and blue against hues of black, navy and gray.
Launched in March at the Geneva Motor Show, the limited-edition men's cologne is the first of four to be released. Only 999 bottles of this fragrance will be made available, sold through Lamborghini's network of 129 dealers around the world, in its own flagship boutique at its headquarters in Sant'Agata Bolognese and eventually online.
Read More: