Two bare-chested women protesters ran onto the catwalk at the Nina Ricci show at Paris fashion week but failed to disrupt the show and were removed by security.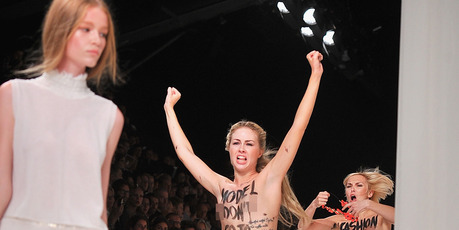 The women had the slogans "Fashion dictaterror" and "Model don't go to brothel" daubed on their bodies in English.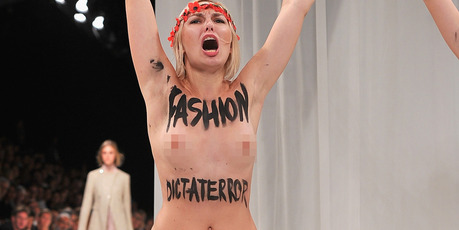 The protest came early in the show held in Paris's Tuileries gardens and the pair's shouts were largely drowned out by the noise of a moving rail that was in use to support a sheer curtain running along the middle of the catwalk.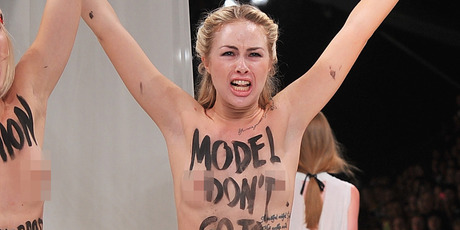 In a matter of just a few seconds the two women appeared to run from the far end of the catwalk but the models continued to walk and the show carried on.
As they reached the area in front of the ranks of photographers two security guards stepped onto the catwalk and forcibly removed them.
- AFP