Posted: Nov. 15th, 2012 | Comments 0 | Make a Comment
Photo Courtesy of LeRock
A recent article in WWD describes an interesting trend that is gaining momentum and making fashion news. Ever wished you could look and feel better about your body without having to do a million squats and run several miles every day? If you need more motivation to get into your skinny jeans, you'll be happy to know that manufacturers are beginning to incorporate skincare effects into their denim products, meaning you can improve the quality and appearance of your legs, butt, and thighs just by sitting at your desk, instead of waiting for your post-work exercise sesh that you're always too exhausted for anyway. Below, discover the four brands that are helping you look good just by throwing your skinny jeans on.
Mohicano Jeans
This brand is relatively unknown because it is based in Chile, but you'll want to familiarize yourself with Mohicano Jeans after reading this interesting info. The brand is really tapping into its consumer needs by recently launching a new project that has your skin's best interest in mind. Their Denim Therapy collection incorporates the brand's new jeans cosmetics concept with aloe vera. By including nanoparticles in the denim's cotton fibers, your skin gets an added dose of vitamin E, amino acids, enzymes and antioxidant when the jeans are worn. The result? Supposedly, after wearing the jeans for at least six hour per day for 15 days, you'll see a reduced appearance of cellulite and stretch marks, thanks to the skin's hydration having been increased by about 11.5 percent. Unfortunately, the skin-beneffiting effects of the jeans are only active for up to 40 washes, after which these $85 jeans become just like any old pair.
Wrangler
Jeans from Wrangler's new Denim Spa Therapy for Legs collection are similar to Mohicano's version, with anticellulite, moisturizers and other natural elements infused into the denim. Olive and aloe vera act as skin soothing properties, and circulation-boosting and cellulite-reducing properties are also said to be included in this collection, which retails for 99.95 euros, or about $130.50 at current exchange rate. One might wonder if all of these elements would give the denim a strange odor, but Wrangler adds a delicate jasmine fragrance to these jeans to take care of that issue. Like Mohicano's Denim Therapy jeans, Wrangler's skincare-infused pants lose their cosmetic properties after a certain amount of time— 15 days or four to six washes to be exact— however this brand has a spray that will easily reload the skin-benefitting effects.
Gsus Sindustries
The next innovative collection comes from abroad, as well. Based in Amsterdam, Gsus Sindustries launched a line of denim that is deliberately dipped in aloe vera plant extract to achieve the jeans' special finish. Available for 89.95 euros— or about $117.47 at current exchange rate— these Tunisian-manufactured jeans of the brand's "made by instinct" program moisturize skin each time they are worn. They will apparently still contain aloe vera after 30 washes, and the brand is working to develop a similar spray that will replenish the aloe.
LeRock
The cosmetics jeans by Italian brand LeRock promise a bit more with their Eve LeRock collection, which says it reduces the size of hips and thighs 0.7 inches after each use. Infused with a patented drug that includes caffeine, escin and vitamin E, these jeans claim to dissolve fat accumulation, promote drainage and prevent excess water retention, according to their designer, Luca Berti. Dark denim styles retail for 180 euros, or about $235, while the lighter wash goes for 210 euros, or about $275. Though the jeans do have an effective cosmetic duration of 28 days or four washes, a 50 ml bottle is available for retail whose fluid will recharge the effect of the fibers.
Read More on

wwd.com
You might like :

Health and Beauty News
Related Topics : Denim, Jeans, Skincare, Women Fashion, Fashion News
related articles
advertisement

Scottsdale, AZ

Napa Valley, CA

November 10, 2012 | Bal Harbour, FL

Sanabis, Bahrain

November 12-15 2012 | Boston, MA

November 11th, 2012 | New York, NY

Los Angeles, CA

San Francisco, CA

Vancouver, BC

New York, NY

Richmond, VA

Brisbane, Australia

Finding the best in luxury can be a daunting task, which is why we've taken it on for you.

advertisement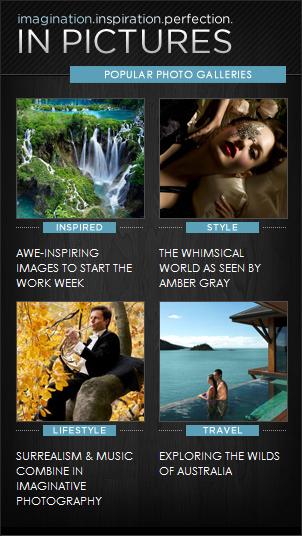 Continued here: