Posted: Dec. 5th, 2012 | Comments 0 | Make a Comment
Photo Courtesy of Marciano
So you finally snagged the glitzy dress you were eyeing all season and the shimmery makeup palette to match. Now all you need to take on the holiday season— and all the soirées that come with it— are the luxury accessories that will pull your whole party look together. If you're still frantically searching for the right pair of shoes, jewels or handbag, fret no more— Marciano has you covered. The luxury brand has an impressive collection of accessories that is both ample and versatile to complement any holiday ensemble.
Aside from the ever-important staple piece to your holiday outfit (the dress,) the second-most-important part of your ensemble is a good shoe that will either subtly enhance your look or conversely, act as a great statement piece. You'll find a number of suitable options in the Marciano collection, from black to bold. A classic choice is the Katherine Sandal, which puts a modern twist on a timeless black heel. The strappy platform will add sexiness to your ensemble— plus a little height. If you're looking for a pop of color, check out the Sarina Heel— its soft suede and vampy stiletto lend an elegant finish to any evening look. We love the eye-catching Plumeria version, which would add liveliness to a typical LBD.
Sparkly baubles are also essential to your evening look— and whether you're looking to go classically glitzy or stylishly mod, you're sure to find your match here. Referencing both Art Deco and the Twenties, pieces from the Marciano collection will bring your ensemble up a notch— just slip on an inspired piece from the decade of your choice. Our favorites include the loud and proud Cleo Chevron Bib Necklace and the just-as-dramatic Abi Linear Bib Necklace. As we all know, bib-style adornments are the biggest way to make a statement this year— and with this much drama draped around your neck, you'll need little else to announce your arrival.
To stash all those phone numbers that you're sure to collect throughout your fashionable fete, you'll need a handbag that's both sleek and sophisticated. The Madeline Patent Flap Bag comes in unexpected hues typically reserved for spring that will add a welcome element of surprise to your outfit, while the luxe Valerie Crystal Clutch is great for adding a little sparkle. The Margot Pony Hair Mini Bag, however, is a luxe take on an otherwise classic staple piece. No matter which accessories you choose to spice up your outfit, we know the crowd will not be disappointed.
Read More on

GuessByMarciano.guess.com
You might like :

Fashion News
Related Topics : Guess, Women Fashion, Accessories, Holiday, Fashion News
related articles
> WIN A TRIP TO TURTLE ISLAND FIJI
A $20,000 LUXURY GETAWAY
advertisement
advertisement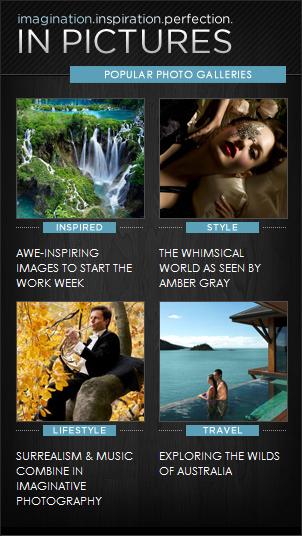 Continued here –