The process of being picked to strut your stuff, wearing next to nothing, on an international runway, is 'terrifying," says the Victoria's Secret creative director.
Sophia Neophitou-Apostolou is preparing to pick the best beauties for her fourth Victoria's Secret fashion show, set to take place in New York on November 13.
"The final decision is made by the whole team, sitting at this long table in a room with really harsh lighting and they have to walk towards us and away from us," she told Vogue UK.
"They all have to do it - even the contracted girls - and it's incredibly nerve-wracking for them."
To make the cast of Angels, the models have to be "show-ready," Neophitou-Apostolou explains.
"It's really like being an Olympian - they have to be in peak condition. It's not about being thin or anything like that - it's about being ready to perform and be the best you can be in that moment."
A regular in the sexiest show of the year, Lindsay Ellingson, says she eats more ahead of the event to try and work on her curves.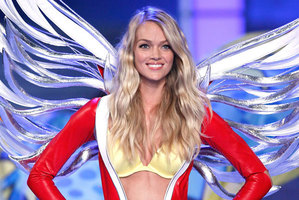 "I think it's sexier and more feminine to be more full. So I add like almond butter, peanut butter, protein shakes to my diet, just to feel a little sexier and curvier," the 28-year-old told Fashionista.
This is a much different approach to that of fellow Victoria's Secret Angel, Adriana Lima, who last year revealed to the Telegraph her extreme regime ahead of the show.
She works out twice a day, cuts out solids for nine days before the show and 12 hours before the US$10 million production gets under way she will stop drinking anything, including water.
"No liquids at all so you dry out," Lima said.
"It's like they're training for a marathon," Neophitou-Apostolou said at the time.
"Adriana works really hard at it. It's the same as if you were a long-distance runner. They are athletes in this environment - it's harder to be a Victoria's Secret model because no one can just chuck an outfit on you, and hide your lumps and bumps."
Watch: Behind the scenes at a Victoria's Secret casting: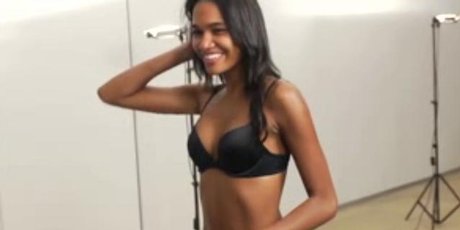 - www.nzherald.co.nz