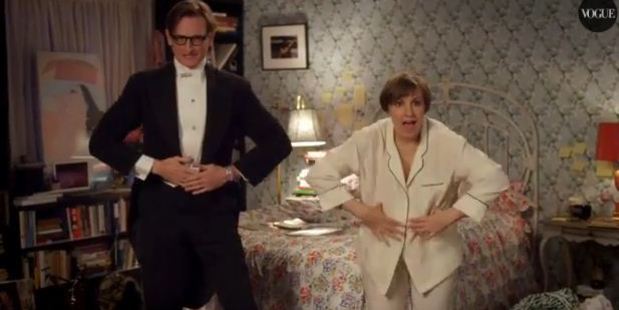 Hamish Bowles and Lena Dunham in the Vogue original short. Photo / Vogue, YouTube
Girls writer, director and performer, Lena Dunham, was feeling nervous ahead of her recent Vogue cover shoot.
That's the story behind a cute Vogue original short, featuring a pajama-clad Dunham and the magazine's editor-at-large, Hamish Bowles.
Read more: Dunham defends herself against claims that a Vogue cover shoot has betrayed her feminist credentials.
Dunham calls Bowles the night before her shoot and he arrives in her bedroom, looking very dapper in a top hat and tails.
The pair seek inspiration from models who've graced the glossy pages in the past.
Check out the awesome result: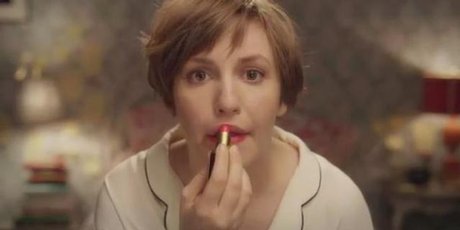 Video

- www.nzherald.co.nz