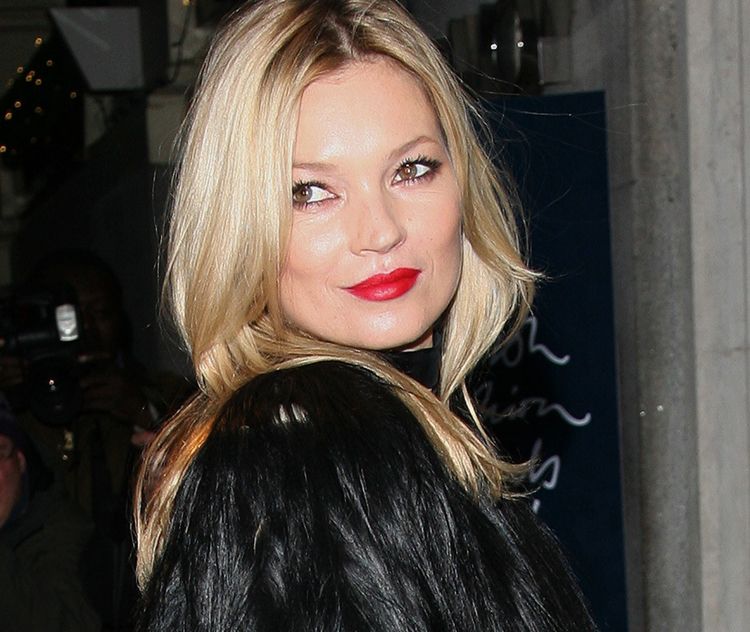 Photo Courtesy of Shutterstock
Some little girls dream of being a fashion editor and others want to strut their stuff on the runway as a supermodel. Apparently Kate Moss decided to do both—and we couldn't be more excited. Joining British Vogue as a contributing fashion editor, Moss will be the perfect woman to hold the position. Who would we rather get our fashion tidbits and advice from?
"I am absolutely delighted that Kate is going to work with us in this new role," said British Vogue editor Alexandra Shulman. "Her undoubtedly brilliant sense of style, depth of fashion knowledge and understanding of what makes a wonderful image will be exciting to see on the pages of British Vogue." And we totally agree.
Sarah Doukas, founder of Storm Models, which represents Moss said, ""We are absolutely thrilled at Kate's appointment. This is a natural development in her remarkable career. Bringing her unique sense of style and creative sensibility to Vogue is the perfect fit. She is the definitive Vogue cover girl."
Moss has graced the cover of the British magazine a staggering 33 times so it makes sense that this iconic Vogue model would now join the editorial team and contribute to the fashion experience. Planning on being a more "hands-on" contributor, it seems Moss will be able to choose all of her own stylists, photographers and models. Her first feature story is due out in an upcoming spring issue, but as of right now, we aren't sure which one. Can we just say it can't come fast enough?
See original: