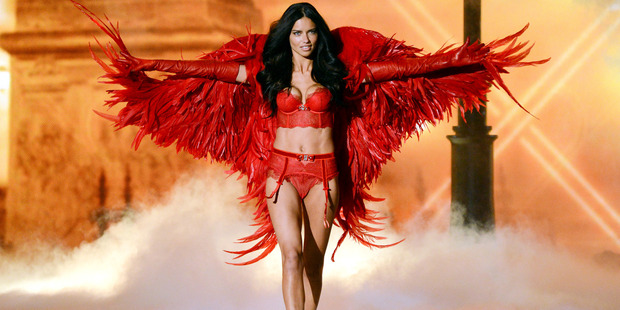 Adriana Lima walks the runway during the 2013 Victoria's Secret Fashion Show. Photo / AP
The Victoria's Secret Fashion Show is one of the most expensive and extravagant fashion events on the calendar.
Check out all the pictures from this year's runway in the gallery below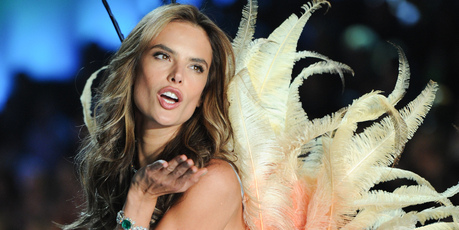 This year's show is adorned with 40 buxom models in an array of embellished underwear and angel wings.
This week, a video featuring footage of the many hands at work making the annual show come in to fruition was released on the Victoria's Secret YouTube channel.
Check it out here: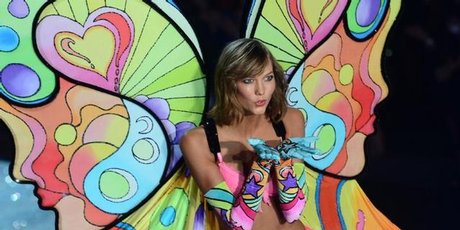 The show, airing on December 10 at 10pm (local time), features Victoria's Secret veterans Adriana Lima, Alessandra Ambrosio, Lily Aldridge, Candice Swanepoel, Lindsay Ellingson, Karlie Kloss and Doutzen Kroes.
Debutants, Malaika Firth and Josephine Skriver, also step out, while Aussie favourite, Miranda Kerr is a no-show.
Musical sets come care of Fall Out Boy and pop princess Taylor Swift. The blonde beauty, who lands in NZ this week for a series of sell-out sets at Vector Arena, was dissed by Aussie Angel, Jessica Hart, for being the wrong fit for the sexy show.
"I think, you know what, God bless her heart. I think she's great," Hart told WWD at the show after-party.
"But, I don't know, to me, she didn't fit. I don't know if I should say that. I think what you find is that for a lot of us, we've been working for 14, 15 years; what it takes to make it here comes from experience and confidence and knowing how to be confident with yourself. I think it comes with age. It's definitely the benchmark of all jobs."
- www.nzherald.co.nz