Hundreds of competitors from 20 countries gathered in Germany for the World Beard and Moustache Championships.
Entrants from around the globe travelled to the southern town of Leinfelden-Echterdingen, outside Stuttgart, to compete for the best facial hair in a range of four categories and 18 sub-categories, including moustaches, chin beards, whiskers, full beards and trendy bears.
New Zealand competitor Nick Brown decided to enter his big, bushy brown beard after reading about the competition online about a year ago.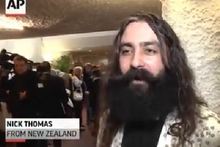 "I thought I'd come and have a look, maybe grow a beard and see what happens."
The championships were officially watched by the German Association of Beard Clubs and all entrants were subject to a pre-screeing to determine their beard category by a separate jury.
American contestants proved to be the biggest beard fans as Beard Team USA scooped nine trophies.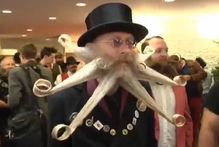 Organiser Juergen Burkhardt said the turnout was much better than expected.
Just in time for Movember. These creative beard wearers can bring in some inspiration for your moustache grooming.
- INDEPENDENT