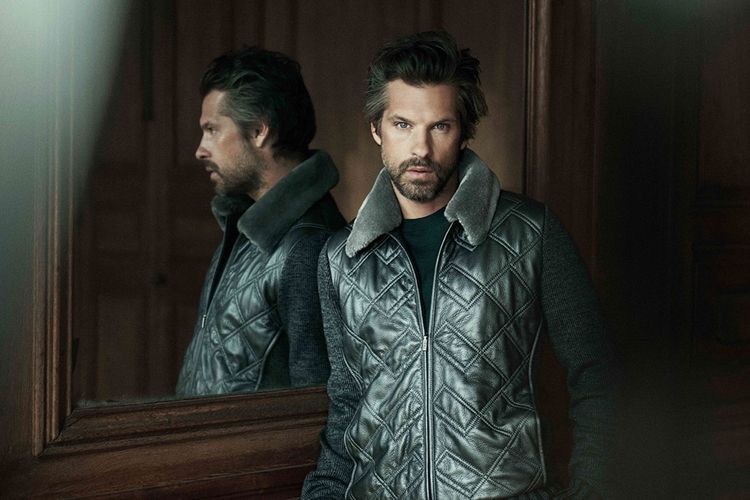 Photos Courtesy of Zilli
French fashion house Zilli has released a new campaign created by noted fashion photographer, Peter Lindbergh, which features modern artist Aaron Young. Shot for the fall 2013-14 season, the photos feature Young in several luxurious leathers jackets and sport coats. In the campaign video a serious and sensual looking Young wanders around his Parisian apartment, stopping occasionally to muse about life while staring out onto the sunlit foliage. While very picturesque, the real focus remains on the products which are slowly lit as the video progresses, the waning sunlight revealing the small features and details of the jackets and briefcases.
Maison Zilli was founded in 1970 after Alain Schimel rediscovered his family's passion for fashion and invested in Italian tailor Teofilo Zilli who specialized in leatherwork. Over 40 years later the company has boutiques all over the world from Dubai to China to London. Having expanded into leather goods, suits, knitwear and fur among other things, the brand is focusing on being a top contender in the men's fashion industry. And if they keep making campaigns with dashing, stylish gentleman, they just may do it.
Visit site: